Around 1983, at the tender age of 13 I started gardening for neighbours to earn money to do the things I wanted to do and have independence from the pocket money I had which just wasn't enough.
Within a couple of years I had up to 6 school friends working for me and the business was brisk, especially during holidays. I paid them around £2.50 an hour and earned up to £5 an hour from each of them. Little was I to know the business model was to become the framework of one of my largest and most successful businesses, OES Oilfield Services, or as it will become in 2017, our 21st year of operation, OES Asset Integrity Management.
I had a decent childhood, I just wanted more from it which is why I worked hard. I booked out nightclubs and then arranged the events and sold tickets I even ran the school play and made a profit, both for myself and the school, so the entrepreneurial vein has always been one I've been akin to. I did go to Polytechnic, I didn't like it, wasn't good at maths and decided to leave just 2 terms in, worked at Harrods for a few months, while I considered what to do next.
I left the UK in 1991 to find my fortune, Dubai at the time suffered an exodus of expats so I seized the opportunity and with some great support from people I didn't know I managed to get a start. I worked as a sales person and a hotel assistant manager and after a few non starters ended up at Budget Rent a Car running the then four locations they had as Supervisor, and latterly as a sales person (I wasn't very good at management apparently!). I got spotted by someone who leased a car and moved from that to Byrne Equipment Rental, a plant hire company, and that was my interest in the Oil and Gas business solidified, and my introduction to the upstream sector, renting generators to rigs alongside shipyards. Byrne still use the logo I designed in 1992 to this day.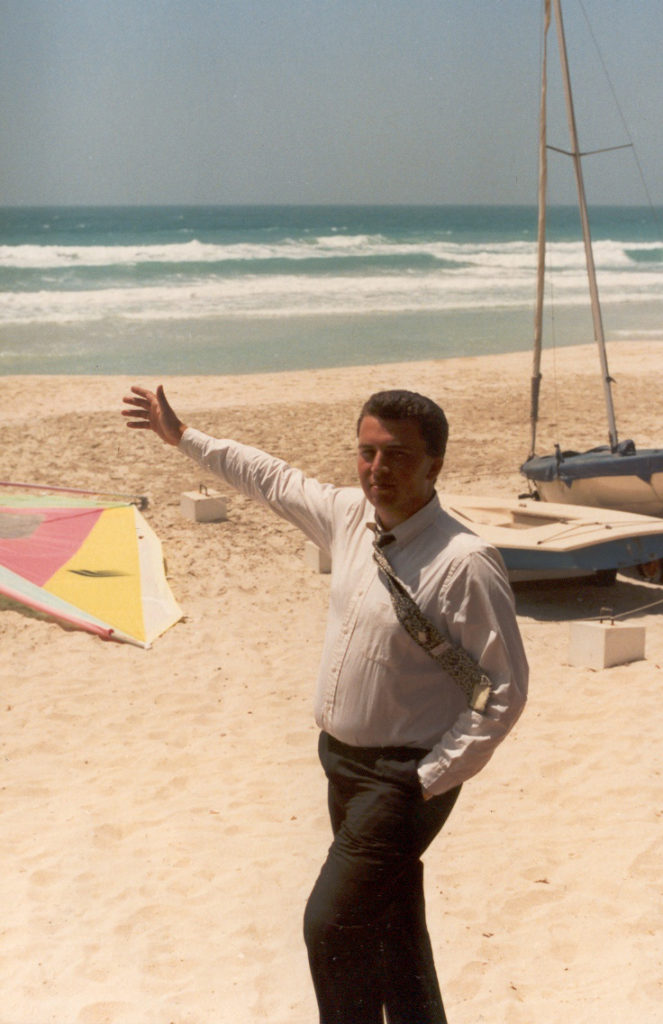 Me, on Jumeirah Beach, where the Jumeirah Beach Hotel stands now, 20 years old, May 1991, "One day all this will be mine."
In 1993 I had a couple of years of hard work and wanted a break, so after resigning from Byrne and with a pocket full of cash I went backpacking to Australia for 10 months. I love Australia still, I could live there, but I visit regularly. It's too far away and the time zone too different from the rest of the world for me. Over the next 15 years I owned 3 sheep farms, a luxury camping business, a busy beach café and a food distribution business mostly based on South Australia's Kangaroo Island, and spent many happy months during the time down under. All the while I was still running OES and looking for more opportunities.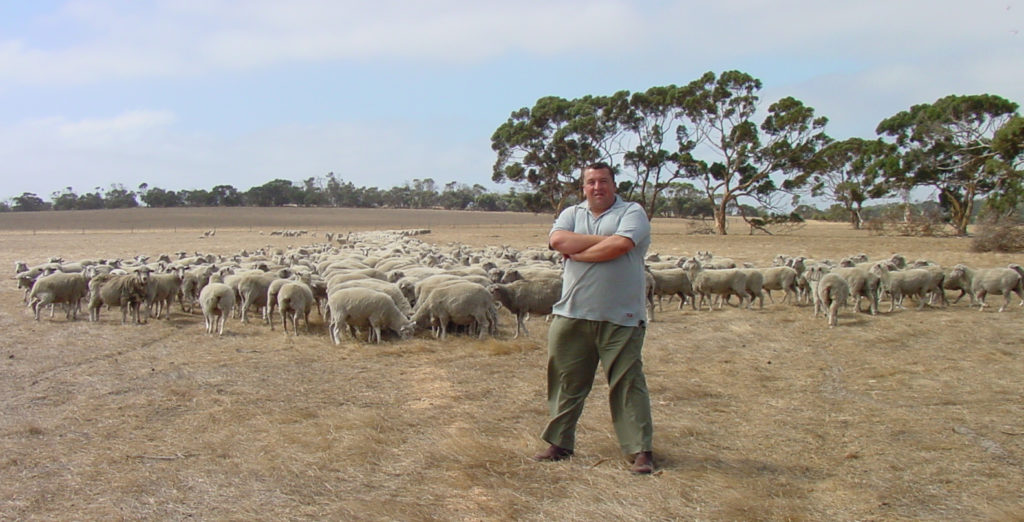 The early 2000's saw me coin the phrase "Experience is what you get when you don't get what you want", and by mid 2000's I was struggling with the load of my businesses, the cash flow drain as many were not that successful and OES was still growing. By this time I had an advertising agency, a steel fabrication business, both UK focussed and losing money, OES was now on 5 continents with hundreds of staff, a swimming school in Dubai and a new Tech start up called Askaris, also losing money. I put the steel fabricator in to voluntary liquidation in 2007, not an experience I want to repeat, the same year I got married, something that also went in to liquidation, although involuntary, a few years later, and cost about the same amount.
Experience has shown how important it is to 'make hay while the sun shines', measured against 'save a little for a rainy day.'
The Upstream sector has been good to me, I have learned an awful lot about business using the "Experience" approach and perhaps the strongest lesson is that 'Cash is King'. This downturn is the third I have been through and by far the hardest and longest. We've seen OES turnover halve, team members mostly lost through churn, even though some have fallen victim of economics. In 1999 when oil hit below $10 a barrel we were all out hull gauging fishing boats and servicing chain blocks, the blip in 2008s Global Financial Crisis we hardly noticed as a company and in the 2011-13 period doubled in size. This experience of late has shown how important it is to 'make hay while the sun shines', measured against 'save a little for a rainy day', and we have achieved both and continue to invest and evolve as a business. OES has embraced RFID technology, cloud computing and big data reporting systems with the Arcus software architecture developed in partnership with my IT company Askaris. 2016 was the year I helped yet another friend reach multi millionaire status as a new partner joined me in OES to take the company forward with and he retired out, Coming of Age indeed in our 21st year. It was thought by my new partners at OES there would be resistance to my changing from our long standing oil rig logo, there wasn't, it was a great experience to come up with something new and modern. Of course, little did they know that I have been helping with song lyrics, directing music videos and just thinking about 'stuff' for years and being creative is indeed in my DNA.
The Upstream sector has been good to me, I have learned a lot about business using the "Experience" approach and perhaps the strongest lesson is that 'Cash is King'.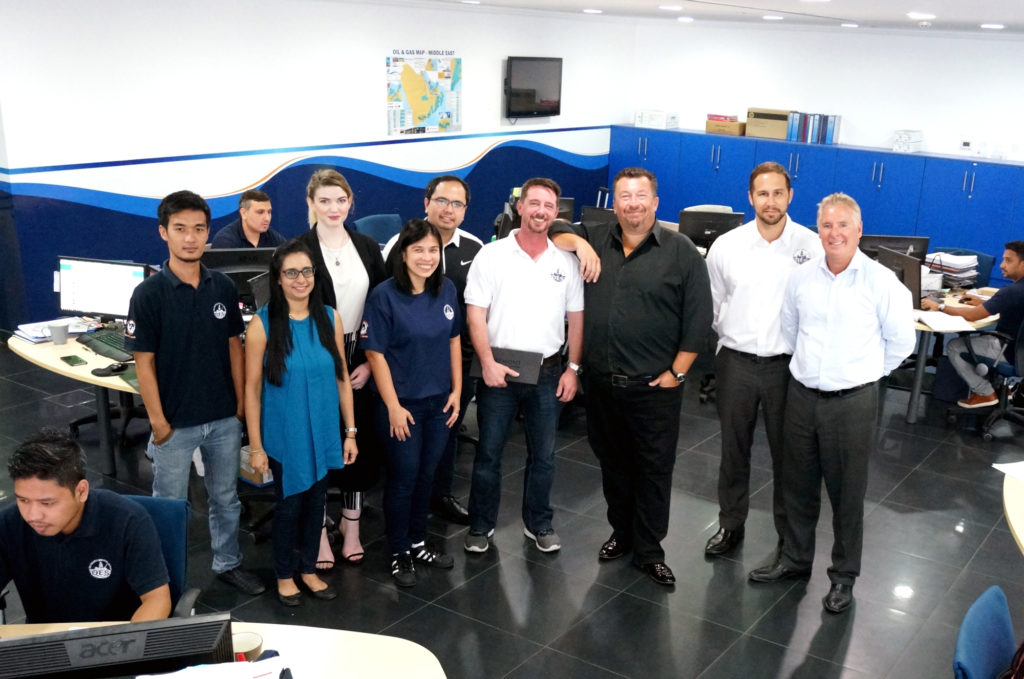 Of late my RU Brand has powered forward and currently I have a record label, RU Listening, artist management business, RU Creating Monsters, Sports Services brand and the largest BLK sports apparel licensee in the Northern Hemisphere, RU Active, Events and Personal Training business, RU Limitless and Online magazine and music business RU Consulting.
Who knows where this will all lead, as one of the taglines from BLK says, "Beyond Limits Known…"